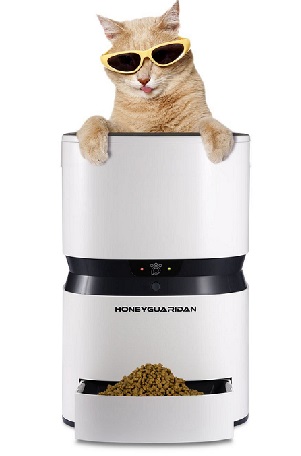 UPDATE: THIS AUTOMATIC FEEDER HAS BEEN DISCONTINUED.
I was asked to make a review of the HoneyGuaridan S25 Smart Wifi Automatic feeder and my first impression is that the unit is well constructed, with modern design, and has good capacity.
Unlike the classic HoneyGuaridan Anmer A25, the S25 version allows you to manage the feeder from wherever you are with your Smartphone.
KEY FEATURES
Compatible with Operating System: Apple iOS 9.0+ / Android OS 4.0+
Requires a standard Wi-Fi connection under 2.4 GHz.
App allows you to customize portions from (5g to 150g)
You can program as many meals as you want per day.
Hopper capacity 10.5lbs – 12.5lbs dry food
Suitable for kibble size between 1/8″ – 5/8″ diameter.
Powered with USB cable, compatible with any cell phone charger above 5V/1A (including your power bank)
Anti-bite USB cable, safe for pets
Voice recorder
BPA free materials, FDA certification approved
Removable food hopper and food tray for easy cleaning
18 month limited warranty and customer support for the product lifetime.
WHAT COMES IN THE BOX
HoneyGuaridan S25 Smart Automatic Feeder
Buckle piece
USB cable
User Manual
HOW TO SET UP THE HONEYGUARIDAN S25 SMART FEEDER
Step 1. First, you need to plug the USB cable into the unit. The USB cable is compatible with phone chargers above 5V/1A and USB wall chargers, including portable power banks.
Step 2. Open the drawer, remove the plastic tray and install the buckle inside the drawer to keep it from being pushed in when your pet eats. Put the tray back in (you can do this step later if you want).
VIDEO OF UNPACKING & SETUP
Step 3. Download the Feedwell App "ALNpet". Scan the QR code on the User Manual or download it manually by searching HoneyGuaridan App.
Step 4. Open an Account. Sign up by entering your e-mail and password
Step 5. Add Your Pet Information. Your pet's name, gender, breed, birthday, weight.
Step 6. Link the Device to the App. Press the "Device" button to scan the QR code that is on the back of the User Manual.
Step 7. Connect to Wi-Fi. Push the button located in front of the feeder for 3 seconds and release it, it will show a red light blinking, then press again and release it and it will show a green light blinking. Once the green light is blinking you need to press the gear icon on your App and press Wi-Fi. Enter the password of your Wi-Fi and the unit will be connected to the Wi-Fi.
WHAT'S IN THE "ALNpet" HONEYGUARIDAN APP:
HOMEPAGE
– A mail icon (system message): Here you will see a message in case a feeding failed.
– Fast Feed icon: To trigger meals in real time.
– A gear icon: It displays the Feed Plan and the Wi-Fi network.
DEVICE
– To screen the QR code and link it to the App
SELF
– Pet Management: It shows the pet's information you entered when you opened the account. You can edit it and change it if needed.
– My account: It displays the button "Change e-mail", "Change name" or "Change password". Here you can press the picture to upload your cat's picture.
– Change Language: If you need to use another language.
– Q&A: In case you have some questions how to connect the feeder.
– About us: Customer service info.
HOW TO PROGRAM IT
You can program many feeding times with custom portions and schedule. The App uses military hours from 1 to 24 (0:0) hours. You need to choose the hour, then the minutes and finally the amount of each meal. The amounts are shown in grams. The minimum amount for a portion is 5 grams (which is a teaspoon), and the maximum is 150 grams (about 5.3 Oz).
PROGRAMMING A FEED PLAN
Go to Home/push gear icon/Feed Plan/Push "+" Sign. Here you need to select the plan details so you slide up or down to the time you want your cat to eat, from (12 am) to 12 pm. Then choose the minutes and then choose the amount. Push OK and then Confirm. This way you've registered one feeding time on the feed plan. Do this step as many times as you want to feed your cat in 24 hours.
Check the following video where I show how to do it (the video is a little blurry, sorry about it :-P):
I created this chart to help you with military time: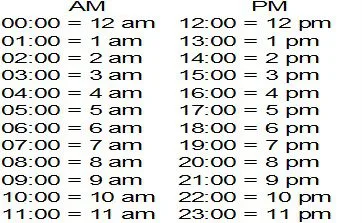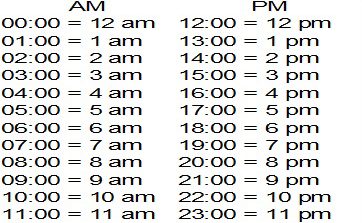 FAST FEED FUNCTION
Fast Feed is feeding your cat in real time so you can trigger a meal if you want your cat to eat an extra portion or snack. To do this simply push the Fast Feed button and the screen will display a circle that you slide to choose the amount of food you want to feed your cat, wait a little for the App to save this amount and then push the circle inside and wait for the feeder to get the signal and a second after the feeder will dispense the food for your cat.
I made a video for you to see how it works (sorry for the blur):
VOICE MESSAGE
You can record a voice message calling your pet to eat. Personally, I decided not to use it because it was a little loud for me.
HOW THE FEEDING MECHANISM WORKS
The food hopper is removable and it features an opening that allows the food to drop into a wheel mechanism with indentations that allows the food to move forward. Each compartment holds about 5 grams of food and the wheel rotates to complete the portion you program. The mechanism is very accurate, you could see in my video where I triggered a 7-gr meal in real time and it was pretty accurate.
VIDEO HOW TO REMOVE THE FOOD HOPPER
 HOW TO PROGRAM TWO FEEDERS
If you want to buy two Honey Guaridan units you don't need to upload the App twice. You can use the same App and only create two different users (which is your pet's name). You need to scan the QR code of both feeders to bind the units with the App. Then you can switch between pets and make the settings of each pet's feeding schedule.
PROS & CONS OF HONEYGUARIDAN S25 WI-FI PET FEEDER
PROS
Well constructed
Nice modern and clean design
App compatible with iOS and Android
Easy to connect to the App and Wi-Fi
You can program 2 feeders with the same App.
Easy to program
You can custom portions from a minimum of 5 grams up to 150 grams.
You can set as many feeding times as you want for your cat to eat every day
Very accurate
Chute is cat-proof
It allows you to feed your cat small portions of food at a time several times a day
You can change the feeding schedule from anywhere on your Smartphone
You can trigger meals in real time
If a feeding fails, you will receive a message.
You can record a voice message calling your cat to eat.
CONS
It doesn't come with AC adapter, you need to use a cellphone charger with AC plug
It doesn't have a webcam
It doesn't have backup battery option
The tray/drawer could be too narrow for a big headed cat. My cat is medium size and she eats fine, but a bigger cat may need a little wider bowl.
CONCLUSION
HoneyGuaridan S25 is nice designed Wi-Fi automatic feeder. I had no problem downloading the App, linking the unit to the App and connecting the feeder to my Wi-Fi network. The programming is easy and very straightforward, you can program as many meals as you need daily and the portions are flexible.
√ I highly recommend this feeder to any cat and especially to:
Cats that need to eat small portions, several times a day
Cats that eat too fast and then vomit
Chubby cats on a diet