Best 7 Automatic Cat Feeder Wet Food Comparison Chart 2017
Looking for the best automatic feeder to feed your pet wet food?  Before going to the comparison chart I need to mention that these types of feeders have to be used very wisely because as they hold wet food the smell of this really entices your pet in trying to defeat the feeder.  So, the first suggestion is to consider your cat's personality (if your cat is highly motivated to get food, that's not a good sign) and the second tip is to never put the wet food in the feeder in front of your cat.
The criteria in the following comparison chart are based on common problems that buyers encounter after they have purchased the wrong item.  That's why on this table you will find useful information that will help you to decide for the best solution for you and your cat.
Products and stars ratings have been updated to 2016, according to customers reviews.
BEST 7 RATED AUTOMATIC CAT FEEDERS WET FOOD COMPARISON CHART
ITEMS
#1
#2
#3
#4
#5
#6
#7
Feed and Go Automatic Pet Feeder – Full Review

SureFeed Microchip Pet Feeder – Full Review

PetSafe 5 Meal Electronic Pet Feeder – Full Review

Cat Mate C10 Automatic Cat Feeder – Full Review

Cat Mate C20 – Full Review

Cat Mate C50 – Full Review

QPets Automatic Pet Dish 6 Meal LCD – Full Review

STARS RATING *
Overall Rating

4.6

4.4

4.0

3.8

3.7

3.7

3.6

GENERAL
Dimensions

Dimensions

:

Dimensions in inches (L x W x H). In case of dish feeders (D x H)

20.47"D x16.14" W x2.76" H
12.5"D x 9.1"W x 7.87"H
15 x 18 x 5
5.8 x 7.5 x 2.8
10.4 x 8.5 x 3.4
12.25 D x 3.25 H
12.6 x 12.6 x 5
Item Weight
6.5 lbs.
3.3 lbs
3.9 lbs
12 Oz
1.8 lbs
4 lbs
1 lb
Total Capacity
3 lbs.
4 4/5 cups
2.5 lbs
1 lb
2 lbs
3.12 lbs
6 cups
Timer
Digital timer
N/A
Digital timer
Quartz timer
Quartz timer
Quartz timer
LCD clock/timer
PROGRAMMING FEATURES
Meals b/Day (24 hr)
1 up to 6 (1st at present time)
Free feeding according to chosen daily intake
1 up to 5 (1st at present time)
1 p/ day
1 up to 2
1 up to 5 (1st at present time)
1 up to 6 (1st at present time)
Hours interval btw meals
One minute up to days
N/A
1 hour up to 48
24 hours
From 1 up to 48
From 4 up to 90
1 hour up to 24
Capacity each meal (tray)
8 Oz.
2 2/5 cups
8 Oz
1 lb
1 lb
10 Oz
1 cup
Customizable Meal-time

Customizable Meal-time

:

It refers if meals can be programmed at the times you want, not according to fixed intervals.

N/A (free selective feeding)
POWER SOURCE
Power Source
AC/DC adapter
N/A
4 x D cell alkaline batteries 
1 x AA battery
1 x AA battery
1 x AA battery
4 x C batteries
Battery Life Indicator
N/A
Location of Batteries
N/A
At the bottom
Next to timer
In the bottom
In the bottom
In the bottom
In the bottom
Duration of Batteries (approx.)
N/A
6 mo to 1 year
Up to 1 year
Up to 1 year
Up to 1 year
Up to 1 year
5 months
OTHER FEATURES
Voice Recorder
Ice Pack
WARRANTY **
Type of Warranty
Repair or replacement
repair or replaceament
Repair or replacement
Repair or replacement
Repair or replacement
Repair or replacement
Replacement on defective items
Duration of Warranty
12 months
3 years
1 year limited
3 years
3 years
3 years
6 months limited
(*)
Ratings are based on customer reviews and they could change in the future. 
(**)
Check more details of warranty policy with the manufacturer or distributor.
IMPORTANT TIPS WHEN IT COMES TO BUYING A WET FOOD AUTOMATIC CAT FEEDER:
1) Is it sturdy and well designed enough that your cat can't break into the feeder trying to get more food?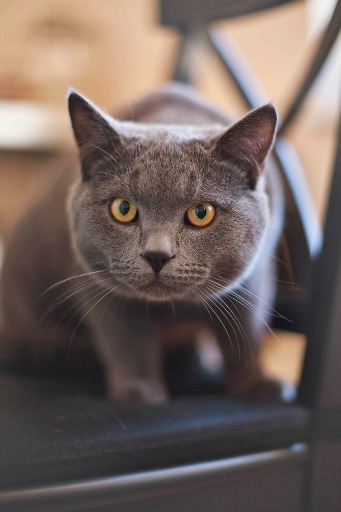 This is important when you decide to feed your pet wet food in an automatic feeder. The answer of this is simple: the smell of wet food is very attracting for your pets so a highly- motivated- food cat or dog could get be obsessed trying to get the food from the feeder. The feeder's  trays have to be very well protected with a strong lid.
2) Does it allow you to customize the feeding times or it only works by intervals?
Important point is the ability to be programmed whatever time you want to feed your pet. For example, if you want to feed your cat breakfast at 6 am, then lunch at 12 pm and then dinner at 8 pm you should be able to do that. Some automatic pet feeders work based on fixed intervals so you cannot really jump intervals as you please. You only can choose the first meal and then the feeder decides the next.
3) Capacity to dispense the amount of meals you want for your pet to eat by day.
If you want to feed your cat or dog 5 times a day within 12 hours for example, you have to check a feeder that is able to do that. In the chart you have to check a feeder that dispenses with minimum intervals of one hour and that has the capacity to dispense up to 5 meals within 24 hours feeding cycle.
4) Do the batteries last a long time?
Important is to have a unit that does not make you spend too much money on batteries.
5) Does the feeder have a good warranty?
It's good to have peace of mind to receive support from the manufacturer when you purchase a product. Pay attention with the short-term warranties.
Once you chose the most suitable automatic feeder for your pet, you can find more in-depth information going to the full review.
INTRODUCING YOUR PET TO A NEW AUTOMATIC WET FOOD FEEDER:
It is very important to properly introduce your pet to using this new device. Automatic pet feeders make some noise, so it is important to slowly make your pet to get used to the new device where he will eat from.
A proper introduction of the new automatic feeder will be the difference between your pet using the new device or not using it at all. This is especially true with cats.
Introducing your cat
It is recommended to introduce your cat to the feeder by following the next 4 steps:
1. Place the new automatic feeder next to his regular bowl or dish.
2. Put your cat's food in the exposed tray of the new unit, without using the timer. To encourage your cat to eat from the new feeder you can use its favorite food.
3. Once you see your cat comfortable eating this way retire the old regular bowl, leaving only the automatic feeder in its place.
4. Finally, you can start using the timer. It is important that you are not over your cat during this process. If your pet knows that you are around, he will demand more attention from you! This is only between your cat and his new automatic feeder 😉
If you have a dog
Dogs usually adapt more easily to an automatic feeder, but it is a good idea to supervise your pet when eating the first times from the new device, to ensure your pet won't damage the unit, which could happen with a "big time chewer" or with a puppy.
When leaving your cat or dog alone at home, don't forget to ask somebody to check on your pets to make sure they will be OK.
Finally, if you need to feed your cat dry food as well and need to compare the various options in the market, here you can check our comparison chart dry food automatic cat feeders with hopper.
If you have any question, feel free to write it in the comment box and I will answer as soon as I can. Good luck!