Wetnoz Ultra Fat Cat Luxury Cat Dish is a very modern and beautiful pet dish with an ergonomically designed surface to contain the food when your cat is eating.
This pet dish elevates the food to 1.25" from the floor, which helps your cat eat in a better posture, helping its digestion.
This unit is made from premium stainless steel which is a low-carbon steel that contains at least 10% of Chromium. This premium stainless steel with Chromium is considered the most hygienic surfaces for bowls and dishes.
Wetnoz Ultra Fat cat dish has a flat design that allows cats to eat without stressing their whiskers and it features black non-skid rubber feet.
FEATURES
Luxurious and modern cat dish designed to lessen whisker stress
Dish has full capacity of ¾ cup dry food (preferable use 1/2 cup dry food to avoid food spillage)
It holds 3 ounces of wet canned food
Sturdy and durable unit, made of non-corrosive premium-grade stainless steel
Anti-Bacterial
Cooling effect, keeps the wet food fresh
Easy to Clean
Slightly curved shape design that uses gravity to keep the wet food in place on the dish and not out of it.
Anti-Slip. If features black non-skid rubber accents
Hand-wash only
Dimensions: 7.5" (W) x 3.5" (L) x 1.25" (H)
Dimensions in cm: 8.9 L x 19 W x 3.2 H (the image shows 10 cm Long, however, the length is 8.9 cm)
Weight: 9.6 Oz (272 grams)
WHAT ARE THE PROS AND CONS OF WETNOZ ULTRA FAT CAT DISH?
The best way to know if a feeder will work well for a cat is check the pros and cons of the unit. The following advantages and disadvantages will help you with that:
PROS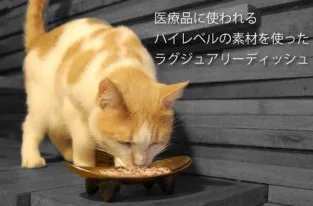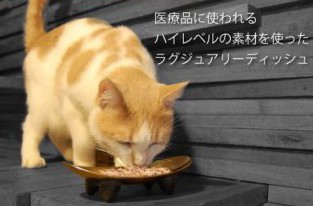 Modern and beautiful design that looks great with any decor
Sturdy, well made and of a high quality that lasts for years
Stainless steel with Chromium is the most hygienic surface in food dishes
Excellent to feed wet canned food
Specially designed to be whisker-friendly
Easily washable by hand and the surface doesn't scratch easily
CONS
The dish's design uses gravity to contain food but it does not work very well with dry food if your cat is not very gentle when eating (specially round kibble).
The capacity is not really ¾ cup since you need to place smaller amounts of food in order to avoid spillage.
The actual capacity may not be enough for your cat's daily food intake (you may need to refill).
TIPS
Get a nice feeding mat to contain food spillage.
Handwash the dish with mild soap and water, using a cotton cloth.
To keep the shiniest look on your dish, try to avoid conditions where the stainless steel may suffer some discoloration, such as using Chloride or cleansers that contain it, concentrated soap residue, water containing high levels of iron, contact with iron, and salts containing Chlorides.
If you have a messy cat and you think the Wetnoz won't be able to contain the food spillage from your kitty eating activity, you can check the new Petmate Jackson Galaxy Nova feeding bowl that features a higher back to keep the food from going onto the floor.
CONCLUSION
Wetnoz Ultra Fat Cat Luxury cat dish is recommended if you are looking for the most hygienic dish for your cat and if you want a dish that lasts for several years. Some important points to consider:
The unit uses gravity in its design to keep the food contained, but it does not work very well with dry food as stated in the "Cons" of this product.
Pay attention to the dimensions of this dish to make sure it's the size you need.
The price of this unit is well worth it if you value the whiskers anti-stress design and if you really appreciate high quality and the look of dishes. For all the above reasons and pros and cons;
√ I recommend Wetnoz Ultra Fat Cat Luxury Dish:
To feed one cat
To feed canned wet food or small snacks
For a cat that eats softly and hates its whiskers being touched.
To feed short-nosed cats
If you love style and you want to complement your decor with a modern looking cat dish
x The Wetnoz raised feeder may not be suitable:
More than one cat
To feed your cat dry food
Messy cats that like to play with the food (eating with the paw, pushing food with its nose, moving the dish around, etc.)
Cats that don't seem to mind their whiskers being touched when eating.
If you want to feed your cat its daily food intake with this dish (without refilling)
Update: The Wetnoz elevated feeder made of non-corrosive premium-grade stainless steel is currently unavailable. Now the same feeder (may not be the exact same quality) is distributed by Petmate with the trademark of Jackson Galaxy. Get it for a lower price at Amazon.