If you are thinking of buying an automatic cat feeder for your pet and you are not sure which one would be the most suitable, this information will be useful for you. You can save a lot of time and money by reading about important aspects when it comes to purchasing these types of devices. These tips will help you to decide what to buy.
1. Period Of Time In Which The Feeder Will Be Used
The feeder will be used within 24 hours? 2 days? a week? Depending on the period of time you will need the unit, you can choose an automatic feeder that can be programmed for several days or just during the day.
If you are going to use it for several days, you should consider buying a very reliable, top-quality feeder, like for example the CSF-3 cat feeder (with a timer), the Feeder Robot, the PetSafe Smart Feed, and many more. These types of devices can be programmed to set feeding times and frequencies for several days. Some of them can be managed with your smartphone. Always check reviews of automatic cat feeders so you can get more information about what you get.
2. Location Where You Will Place The Unit
If you buy a unit that only uses AC adapter and you don't have an AC outlet close to that location, you will need to use an extension which is not the ideal solution. If you need flexibility to locate the feeder anywhere in your house, make sure to choose a device that works with batteries.
The same applies if you want to use the automatic feeder outdoors, in a terrace or balcony. You will need a unit that it's sturdy, with a strong locking lid, and that works with batteries. Make sure to get a feeder that operates at least a year with one set of batteries.
3. How You Want To Program It
Some automatic feeders come with a default programming that you can't change. Other auto feeders dispense food after certain amount of hours from the time you program it, so you need to calculate the current time to get the feeder to dispense at certain amount of hours ahead. This system could be practical for some people but if you want to program the unit at any time of the day, you may want to check flexibility on the programming.
The other more sophisticated system is the feeder with a digital timer where you can choose whenever you want to feed your cat in times and frequencies or the Wi-Fi type feeders that are fully customizable. The flexibility of programming is one of the first tips to choose the best automatic feeder and you must highly consider these tips before buying one.
CHECK HOW EASY IS TO PROGRAM A MEAL WITH A WI-FI-TYPE FEEDER
4. Your Cat's Health And Special Diet
This is very important because if your cat is overweight you need a programmable digital automatic feeder with the ability and the accuracy to dispense small amounts of food at a time. For example, an automatic feeder dispenses 1 Oz (30 gr.) of food 3 times a day, completing a total of 3, 17 Oz (90 gr.), per day. This way you can control automatically your cat's intake if you have your pet on a diet. On this list are the Pet Feedster, the CSF-Super Feeder, Wireless Whiskers, The Honey Guaridan, and many more. If this is a very important factor for you, most Wi-Fi feeders have the ability to dispense small portions at a time.
Also, if you have a cat that needs to eat organic food that is prone to spoiling faster you must choose a feeder with an airtight lid to protect the food from the air.
5. Check That Food Hopper And Tray Are Removable
You must choose an automatic feeder that is easy to disassemble to clean it. You certainly don't want to buy units with built-in parts that can't be cleaned. Ideally, check for a feeder which parts are dishwasher safe, especially the food hopper. Also, make sure the food bowl or food tray is removable because if you want to switch it for a stainless steel bowl to prevent feline acne or if you want a wider food tray for your big-headed cat or for feeding two cats, or any other reason you have the choice to do it.
Watch a video of the Super Feeder, which is a fully assemblable automatic feeder. In this case, the bowl that comes with the unit was replaced by a stainless steel tray to feed two cats. This is why it's important that a feeder has removable parts so you can adapt it better to your situation:
6. If You Have More Than One Cat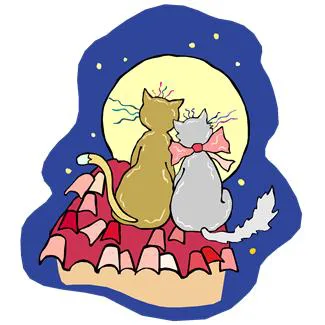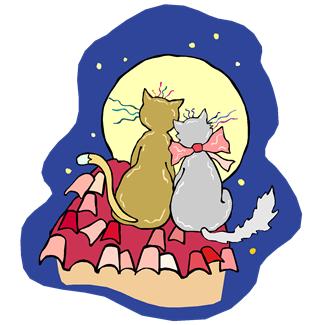 It's a good idea to get an automatic feeder that has a big hopper to store a lot of food and also a timer capable of dispensing several times a day to satisfy the food intake of both cats.
Feeding two cats with one automatic feeder work only if your cats are good friends and can eat together. There are special wall-mounted automatic feeders like the CSF-3XL automatic cat feeder that can be adapted to dispense food in different directions with a little bit of ingenuity. The other option is the Pet Feedster that has an optional splitter that you connect to the chute to dispense in two different directions and it comes with two trays that you can attach to the feeder.
If your cats don't like to eat together or if one cat, usually the chubby one, likes to steal the other cat's food, Wireless Whiskers, SureFeed Microchip feeder or the PortionPRO RX pet feeder could help you to resolve that.
CHECK HOW THE SUREFEED ALLOWS A CAT TO EAT AND BLOCKS HIS SISTER
7. If You Feed Your Cat Wet Or Dry Food
If you only use wet food for feeding your cat you must choose an automatic feeder with a secure locking lid system that is cat-proof. Wet foods have a strong attractive smell that makes cats try to break into the feeder to eat the food. Currently there are good sophisticated automatic wet food feeders such as the SureFeed Microchip, and the PetSafe 5-Meal.
Some moist cat food feeders come with ice packs to keep the food in good condition. These are the flip-lid type dispensers that come in different sizes to dispense one, two or up to 5 meals.
Going through a full list of cat food dispensers and their reviews will help you to decide what is the best for you and your cat.