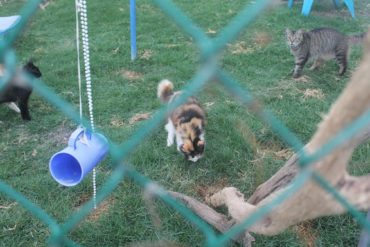 Barbados as any country is facing a lot of stray cats that need protection and comfort. Some felines are suffering different health problems and others are rescued from animal cruelty, some of them are even tied from their neck like a dog from very early in life, it's really unbelievable. But there is a wonderful woman who is working hard every day dealing with health problem herself but with a passionate love for these animals, her name is Cornelia Coulthrust and this is her story and the story of the Hope Sanctuary in Barbados.
Cornelia was a girly girl that met her husband in England, he was from Barbados so they moved to the Island. She told me she had no intention of ending up creating an animal shelter but life moved her in that direction.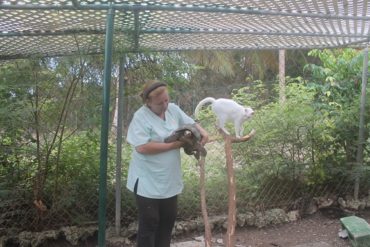 She found ill dogs and also some of them suffering from abuse and took them to her house to take care of them. Soon she needed more space to accommodate more dogs and after several years and lots of stories in between and the generosity of an altruistic individual she got a beautiful land with ocean view in Barbados. She worked hard and created the shelter from scratch and now the Hope Sanctuary houses about 98 dogs and 96 cats.
This is really an inspiring story of a such a loving kind woman that is currently dealing with health problems herself and also dealing with lack of financial support to keep protecting these beautiful animals. So I wanted to do something to help and I wrote this article going in that direction (and made a donation too, please do the same).
As I mentioned previously, the shelter has currently 96 cats and some of them are ready to be adopted. The Hope Sanctuary doesn't have any support from the Public System, only Cornelia, and her husband's hard work, plus donations from Private individuals have allowed maintaining this beautiful place to protect these animals from human abuse, diseases, and dangers on the streets.
I did a little interview to Cornelia with some questions in my mind:
Me: What is the main problem the shelter is facing currently regarding cats?
Cornelia: Currently we are dealing with fleas and some cats need treatment desperately because they have allergies that create a problem losing their fur from excessive scratching. In the beginning, we used Front Line and it worked fine but now the fleas have developed some resistance and the Front Line doesn't work anymore. We need a different medicine called Stronghold that works excellent but we need to buy it and it costs $90 for 12 pipes, which serves for 12 treatments (12 cats). The other problem we need to address this year is fencing. A part of the cattery fence is rusting and has to be replaced later in the year. It will cost approximately US$ 2800.00. The biggest problem that the Hope Sanctuary is facing is the lack of financial support that may force us to close the Shelter with devastating consequences for these beautiful creatures that are in so much need. We need money mostly to buy cat food, cat litter, medicine and the new fence.
Me: How's the process to adopt a cat if somebody visiting Barbados wants to adopt?
Cornelia: The cat is examined by our vet. and she will certify that the cat is free of mites, fleas, worms and any other parasites. The cats we are sending are neutered tested for cat aids and vaccinated. We then take the cat 48 hours before the flight to the government Vet to confirm that the cat is fit to travel and has no parasites and is healthy. The travel document will be given to the person traveling with the cat. A soft carrier is needed to the cat can travel in the cabin as hand luggage.
Me: Is hard to shelter cats, being all together with their different personalities?
Cornelia: We get the odd fallout but because we have a lot of hiding places, it never turns into anything serious. Cats establish a well-defined territory and interact according to this. Besides, the area where the cats are is really big, with vegetation and as I said with lots of places to hide. The cats are also well fed and I pet them every day and give them love so they don't lose contact with humans, which is very important for a future adoption. Somebody else comes once a week to give them love and companion as well.
As you see the Hope Sanctuary is facing lack of financial support. If you want this shelter to keep rescuing kittens and cats from abuse and illness you can make a donation at http://www.thehopesanctuarybarbados.com
THE CATS OF HOPE SANCTUARY AND THEIR STORIES
Pepsi needs flea treatment. She is losing her fur.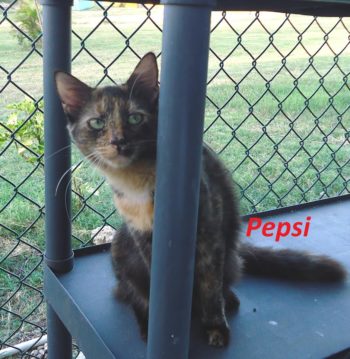 Egypt has flea problems. Left as a kitten in a box outside the Hope Sanctuary shelter.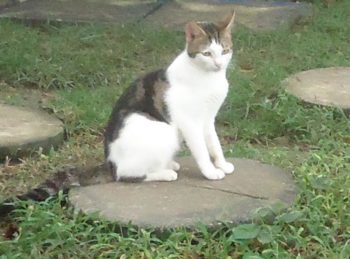 Samir is a male that suffers from ingrown eyelashes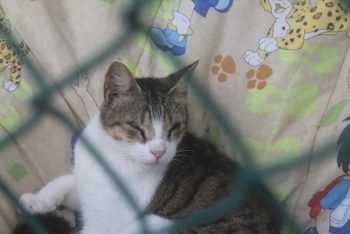 Peanut has a thyroid condition dumped outside the Hope Sanctuary as a kitten with his brother.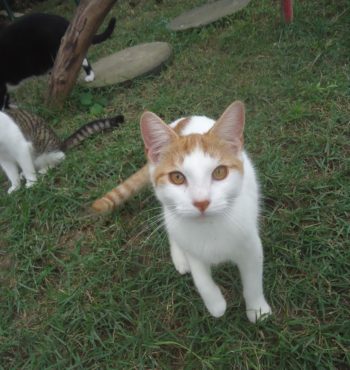 The cattery shelter 96 cats and they have space to walk and interact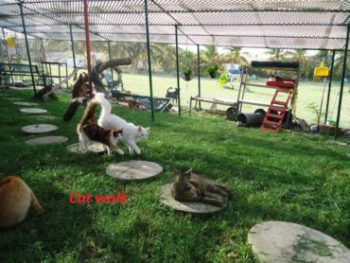 ANIMAL CRUELTY: TIED KITTENS
Cornelia told me that is not so uncommon to find kittens that are tied and this is a very cruel animal abuse since cats need the freedom to walk, jump and play and this horrible way to keep them close to the house cuts all their natural being.
KITTENS RESCUED BY THE HOPE SANCTUARY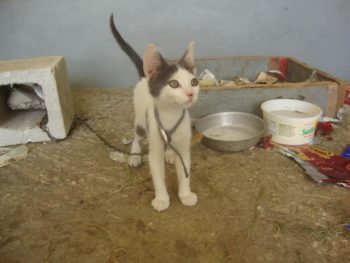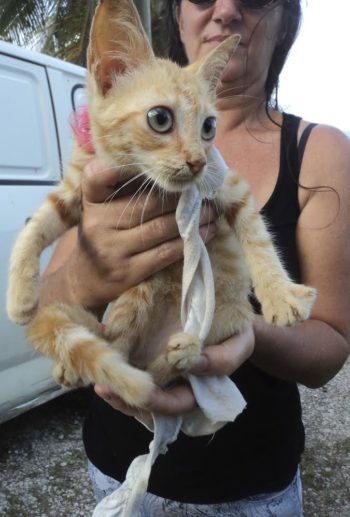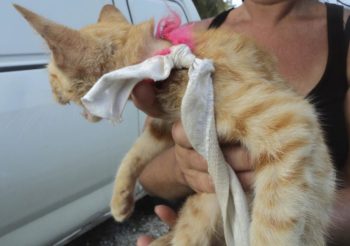 HOPE SANCTUARY PHOTO GALLERY: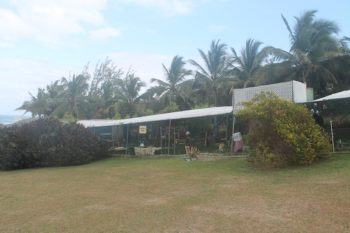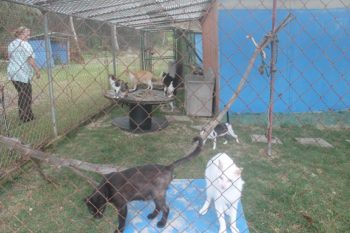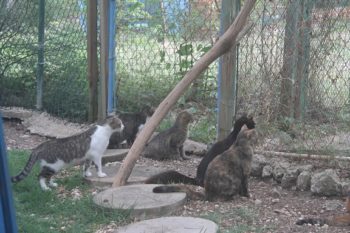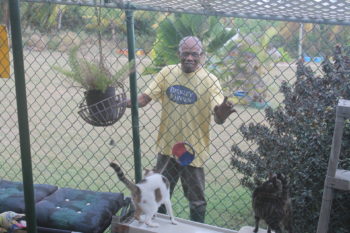 Please, help this wonderful animal shelter that rescues and protects not only cats but also dogs. Help Cornelia to keep rescuing and helping these beautiful animals that are suffering so much. You can donate online at the Hope Sanctuary website at http://www.thehopesanctuarybarbados.com
Please keep this beautiful Sanctuary from closing and leaving all these animals without protection and care.
Thank you!!