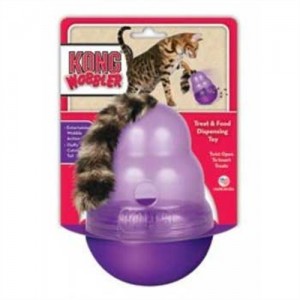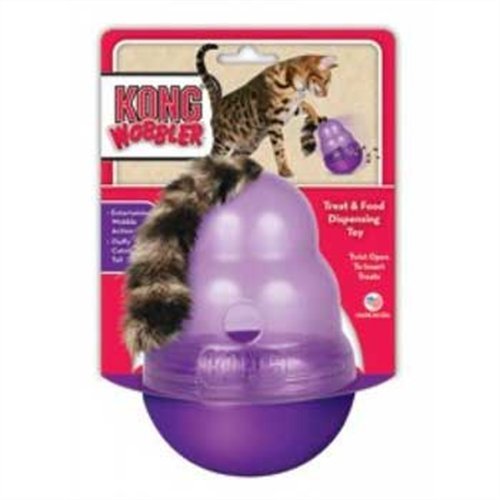 Kong Cat Wobbler Treat Dispensing Toy Review
(3.2/5)KONG Cat Wobbler it is a treat dispenser toy that gives your cat mental and physical stimulation. With its wobble action, the KONG Cat Wobbler gives your cat fun playtime with yummy rewarding by dispensing small treats.
Using it as a mealtime feeder slows down your cat eating and helps to reduce obesity by encouraging cats to work for their food. This cat treat dispenser is made in the USA with FDA approved materials. The KONG Cat Wobbler is made solid and easy-to-use food/treat dispenser.
The floppy catnip-stuffed tail motivates your pet to play and helps your cat wobble the toy to dispense the food or treats. Additionally, the transparent top allows your cat see the food inside moving around, which naturally attracts your pet to hunt and capture the treats inside.
FEATURES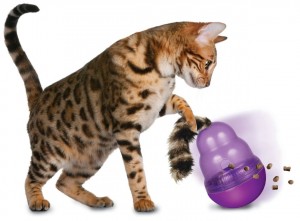 Can be used as treat toy dispenser or as a mealtime feeder
It allows your cat to slow down fast eating
Made solid and easy to use
Catnip-stuffed tail to encourage your cat to play
Transparent top allows cats to see the treats or food inside, enticing them to hunt and play.
Product dimensions: 9 x 4.4 x 6 inches
Weight: 1.1 pounds
Made in the USA with approved materials.
FDA approved food-grade materials
How to use the Kong Cat Wobbler?
Twist off the top and add a handful or treats or up to half cup of dry food, and replace the top. The fun soft catnip-stuffed tail encourages your cat to play and helps your pet to bat and wobble the toy to dispense treats.
To make your cat getting used to it, on the beginning use the bottom part as feeding bowl and once your cat gets used eating from it, put the top back on.
WATCH A CAT PLAYING AND EATING WITH THE KONG WOBBLER
PROS
Cats like the catnip-stuffed tail as they can bat at it or "hunt".
The Kong Wobbler gives your cat mental stimulation.
Transparent top stimulates your cat trying to get the treats.
Allows your cat to get good exercise reducing obesity and sedentary.
It is easy to clean.
Easy to fill.
Easy to spot (and not trip on).
Keeps your cat entertained in the middle of the night.
Well made and sturdy.
FDA approved materials.
Made in the USA
CONS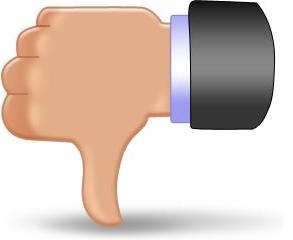 It is hard for cats to figure out how to get the treats from the toy.
It takes training for the cat to learn how to play with it.
This toy has just one hole for food to come out of the toy.
It can be too heavy for some cats to bat it.
TIPS & TRICKS
If the only food that your cat has access to is from this toy, your pet will learn how to interact with it.
If your cat is having trouble getting the hang of this toy you can try filling up the Kong more (about half full) as the pellets or treats will fall out more easily that way.
If you want to increase the challenge of the Kong Wobbler or if you want your cat to eat its meal more slowly, you can tape the opening half way so it will release less pieces at a time.
The Kong Cat Wobbler is made of hard acrylic and it doesn't bounce so if the toy falls from the table to a hard floor, it may crack.
CONCLUSION
This treat toy dispenser will be great or not so great depending on your cat. All cat treat dispensers toys work the same way; some cats will really love the Kong Wobbler while others won't.
Note 1: The Kong Wobbler toy requires a learning curve from your cat to get the hung of it. In this learning process your cat will need some input from you which is not a bad thing because encouraging your pet will establish a closer relationship between you and your cat. However, some cats can learn right away.
Note 2: This toy is more suitable for food-motivated cats with patience enough to learn how to get their reward.
BOTTOM LINE
The Kong Cat Wobbler demands determination from the cat. If your cat is not very food oriented, it may get frustrated easily with this toy because the treats don't come out that easily. Also, if your cat is a beginner when it comes to treat toy dispensers, you may want to start with a less challenging toy. Once your feline friend masters the techniques how to get treat from toys, you can get this one. So as a bottom line,
√ I would recommend the Kong Cat Wobbler for cats that:
Are highly food-motivated
Have patience and determination to get the treats
Big adult cats
X I would not recommend this toy for:
Small kitties
Cats that are not aggressive to get food
Very lazy cats
Outdoors cats
If you don't feel like teaching your cat how to use it.