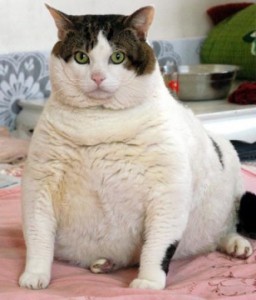 To help a cat lose weight can be a real challenge if your pet loves food and it is obsessed with it.
if you decided to do something about it, good for your cat!
It is necessary to keep your cat at a healthy weight, because unlike people who do it because of health and appearance reasons, when it comes to cats they must to be slim to avoid essentially health problems.
Cats can get severe health issues because of overweight problems:
1.- Decreasing of physical activity
2.- Decreasing in life expectancy
3.- Predisposition to joint diseases
4.- Respiratory problems
5.- Cardiac diseases
6.- Circulatory problems
7.- Hepatic damage
8.- Problems in reproductive system
9.- Metabolic such as diabetes
10.-Cancer
Due to these health concerns, your cat being overweight can be a serious issue. Consider that a healthy rate for your cat to lose weight is from 1% to 2% of its body weight per week.
So, in order to start a diet program for your cat you have to do mainly three things: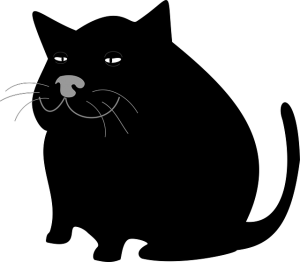 Choosing healthy light food for your cat.

Applying activity in your cat's daily routine.

Controlling the daily food intake of it.
The first step: Getting low-fat- food for your cat. You can find several good brands of healthy cat food on the market with different characteristics and purposes.
On the beginning it is good to consider feeding your cat only canned food.
Currently, the best ones on the market are: Addiction, Artemis, Avoderm, Authority, to name some. You can check these canned foods here.
Make sure to do a good research online and read the reviews of these products.
Step number 2: Applying activity in your cat's routine. This can be solved
by playing with your cat when you get home after work and on weekends.
Actually, cats are more active on evenings so after work is a perfect time to play with your cat.
There are interactive toys for this purpose, such as feather dusters, reeds or lasers. Your participation in playing is very important, it will keep your cat encouraged to keep playing and moving.
If you are not home, they are excellent toy-scratchers for your cat to play when being alone.
There are also toy ball food dispensers for cats so they can play, hunt and eat at the same time.
Usually, overweight cats inhale their food so to re-educate your cat's eating habits is essential. You can get your cat to slow down when eating through interactive treat toy dispensers. These toys allow your cat to think, resolve puzzles and at the same time to get food reward. Read good reviews of interactive toys to choose the best for your cat.
Step number 3: controlling the daily food intake of your cat, it can be more difficult if you are at work most part of the day and cannot feed your cat manually.
Automatic food dispensers are the right solution for this; they are a great system to measure the daily amount of food for your cat and accomplish the desired feeding schedule.
There are several cat food dispensers in the industry, but it's important to choose the right one for your pet.
The right food intake for an indoor cat that does not have diabetes, is 0.20 lbs. distributed in two portions daily. So make sure to give your cat 0.10 lbs. of food in the morning and then another 0.10 lbs. in the evening.
Help a cat lose weight can be a good challenge, but at the same time, something extremely necessary if you love your cat and want it to be healthy and happy.