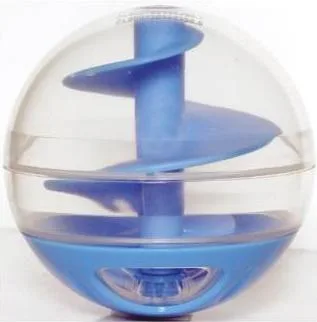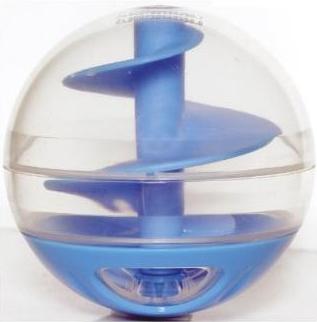 Hagen Catit Treat Dispensing Toy Review
The Hagen Catit Treat Ball is a treat toy dispenser that makes your cat work for its treats, chasing and swatting the ball to get a delicious reward. The Hagen Catit ball's lid can be fully twisted closed becoming a regular play ball in which case you don't use treats. This treat toy ball comes in colors pink and blue. As a cat treat toy dispenser this unit provides hours of activity and entertainment through positive reinforcement, keeping your cat physically and mentally active.
FEATURES
Cat treat dispenser and ball toy, all in one
Allows your cat to work and exercise to get the treats.
Excellent way to encourage your cat to play.
Promotes physical activity and intellectual stimulation
It comes in colors blue and pink
Product Dimensions: 2.8 x 2.8 x 4.3 inches
Treats are not included
HOW DOES THE HAGEN CATIT TREAT BALL WORK?
The ball has two openings: one large for filling and one small for your cat to get the treats. You have to twist the top to switch between the two, leaving only one opening of the Hagen Catit Treat Ball open at a time.
The screw mechanism in the middle of the ball allows the treats to tumble out when the hole is facing down. In order to accomplish this your cat has to roll the ball with its nose or paws repeatedly to get the kibble down to the hole.
WATCH A CAT PLAYING WITH THE HAGEN CATIT TREAT BALL
PROS
Adjustable hole to fit several treat or kibble sizes and shapes.
The ball is large enough not to get stuck anywhere.
Makes your cat run and play for its food.
The treats come out from one hole which makes the cat work hard to get the treats or kibbles.
Sturdy and solid well-made toy.
It slows down your cat when eating, re-educating bad habits.
It keeps your cat physically and mentally active.
Good complement if your cat is on a diet. It will take longer for your cat to finish smaller meals.
CONS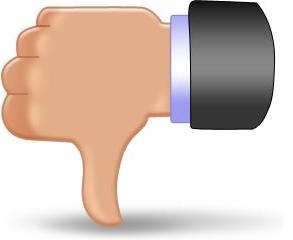 Not very easy to clean
Too large and heavy for small kitties
USEFUL TIPS & TRICKS
To keep your cat motivated you can put some catnip in the ball with the treats.
It is not recommended to put tuna or fish pellets inside the ball.
The best treat or kibble size to use with the Hagen Catit is medium. Not too big and not too small.
CONCLUSION
I recommend the Hagen Catit Treat Ball because it's a good way to keep your cat active and motivated. As any treat toy dispenser, we cannot predict if your cat will love it, ignore it, or hate it. However, this treat ball dispenser is one of the most effective of its type.
√ I especially recommend this cat treat dispenser to:
Cats that are overweight and need exercise
Cats on a diet to complement the program
Cats highly motivated for food
X The Hagen Catit treat ball may not work well:
If your cat is looking for "instant" rewards
If your feline friend is the type that gets frustrated easily.
Kittens or small cats