Looking for a Litter Robot Payment Plan?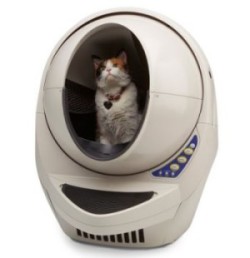 If you are convinced that the Litter Robot III Open air is the best self-cleaning litter box and you really want to buy it but you can't afford it, you may think there is some sort of Payment Plan to get it.
There are some websites offering payment plans for the Litter Robot with codes to get it, but the truth is that the manufacturer doesn't offer coupons or payment plans through third parties (Check my update below, great news!).
Don't Fall For Fake Offers
The website www.ultimatecoupons.com is offering payment plans, but entering your information on this website won't take you anywhere (I contacted the manufacturer and they told me the payment plan offered on this site is not real). I tell you this because I went through all this effort myself just to find out this is just smoke and this plan doesn't exist from the Manufacturer.
It's understandable that people want a payment plan to buy this great machine. The current price you will pay for a brand new Litter Robot Open Air is $499 and for a Litter Robot Connect you will pay $549. The lowest price you can access to buy a new unit is $474 if you buy through an in-depth Litter Robot III review which includes $25 off. However, I have good news for you and I hope you can benefit from it.
GREAT NEWS! LITTER ROBOT OFFERS 3 PAYMENT PLAN OPTIONS
Litter Robot is currently offering optional Payment Plans where you can choose the # of payments to pay your litter box. The Litter Robot payment plans are:
You choose one of the above payment plans at the checkout. If you want to buy the Litter Robot with a payment plan (Affirm, Amazon Pay, or PayPal) and you still want to apply $25 off the price, click or tap here so you can buy the Litter Robot Open Air in several payments without losing your opportunity to save $25 off the price.
Reconditioned Litter Robot: The Option To Get it For Less Money!
The Litter Robot Company offers reconditioned units for a lower price than a brand new one. These units have been returned from customers within the 90 days period. Before any reconditioning, these units are tested first to verify they meet original factory specifications.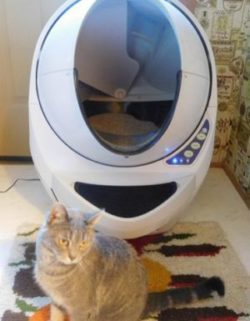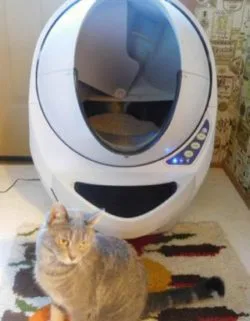 Once the Manufacturer's standards are approved, these machines are completely cleaned and re-vamped. Reconditioned units provide a great value since you will get a manufacturer-approved Litter Robot, at a lower price. The result is a litter box that works as well as a new one.
Reconditioned units have the same warranties in place as new units, that is the 90-day guarantee as well as the 18-month manufacturer warranty. The availability of these units may not be steady because there aren't very many machines that get returned, but I think it's worth trying and finding out if there is any available. Check for a reconditioned Litter Robot here and pay less for it. The price of a reconditioned Open Air is $410 shipping included and for a reconditioned Connect (Wifi version) is $449.
Also, if you are an environmentally conscious person, you will be contributing to reducing the industrial waste on this planet.
Keep in mind that by purchasing a reconditioned Litter Robot you are buying a used product. Even though the Manufacturer makes every effort to deeply clean the unit before shipping, there may still be some small cosmetic defects or evidence of prior use. If you don't like the idea of possible small cosmetic defects and if you want a brand new unit there is no other option than just saving the money to buy it. It may take some time but in the end, it'll be the best investment you will ever do for yourself and your cat.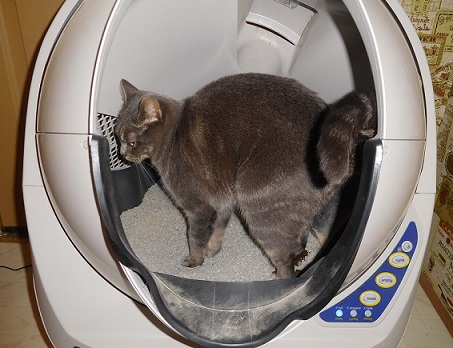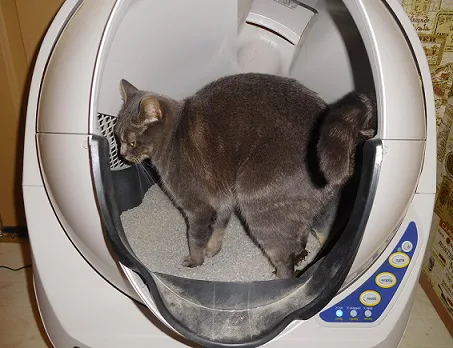 I own one of these machines and believe me, there is a major breaking point in my life regarding the scooping task. I don't think about the litter box anymore, only on Sundays when I take the trash out, that's it.
Now you know the truth, don't fall for those sites offering a Litter Robot Payment Plan to find out there is no such a thing. Instead, access any of the new Payment Plan options the Manufacturer currently offers and enjoy your new scooping-free life!
Good luck!