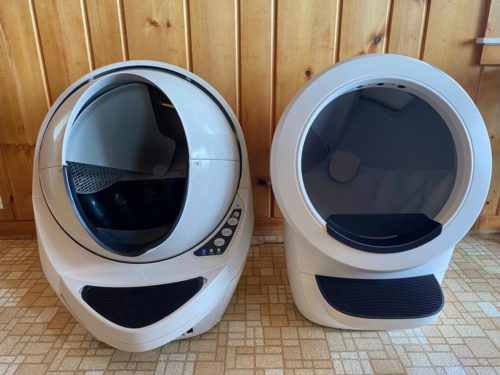 Looking for a Litter Robot Payment Plan?
There's no doubt that the Litter Robot is the best self-cleaning litter box on the market. If you really want to buy it but you can't afford it, you may need a Payment Plan. Due to its high price is understandable that some people want a payment plan to buy this great machine. The current price for the Litter-Robot 3 Connect is $549 and the price for the Litter-Robot 4 is $699. The gap in these two prices is because the Litter Robot 4 offers more features. You can visit my full Litter Robot 4 review and learn all about these features. As the prices or both, the Litter-Robot 3 Connect and the Litter-Robot 4 are steep, and some people can't afford to pay it all at once, Whisker offers payment plans through a third party that you can benefit from. Let's learn more about it.
Very important about the Payment Plans for a Litter Robot
If you want to use a payment plan it's very important to know that the payment plan options to purchase a Litter Robot are found on Whisker's website. They offer the option of payment plans through third parties to facilitate customers to buy this self-cleaning litter box when it's not possible to pay the full price at once. This way this great automatic litter box is accessible to more cat owners.
The Payment Plan Options to Pay The Litter Robot
Litter Robot is currently offering optional Payment Plans where you can choose the # of payments to pay for the litter box. The Litter Robot payment plans are Affirm and PayPal. Each of them requires you to qualify. These payment plan options are shown at the checkout.
Affirm
For example, if you choose to buy the Litter Robot using Affirm at the checkout, you will be redirected securely to Affirm website for you to complete the purchase. Then you need to provide basic information and wait for a real-time decision about your eligibility. Any decision made regarding your eligibility won't affect your credit score. In order to pay with a payment plan with Affirm, you need to have a credit card, debit card, or checking account. To learn more about how payment plans work with Affirm, visit here.
If you want to buy the Litter Robot 3 with Affirm, click or tap the link and get $25 off your purchase and pay $524! And if you want to buy the Litter-Robot 4 for the first time, you can save $50 and pay $649.
Litter-Robot 3 Connect ($25 Off)
 or $50 off Litter-Robot 4
Paypal
You need to have a PayPal account previously or create one. If you choose Paypal at the checkout you will be redirected to the Paypal website. Once in the payment window, you need to select Apply for Paypal credit to see your eligibility. Paypal doesn't charge interest if you pay the Litter Robot's full price within 6 months (if you don't, interest will be charged). Conditions may vary for new PayPal accounts.
Reconditioned Litter-Robot: The Option To Get It For Less Money!
The Litter Robot Company offers reconditioned units for a lower price than a brand new one. These units have been returned from customers within the 90-day period. Before any reconditioning, these units are tested first to verify they meet the original factory specifications.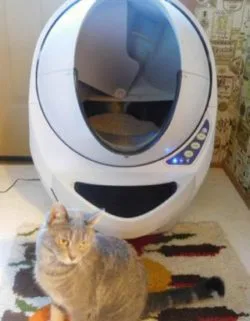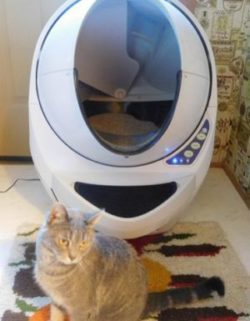 Once the Manufacturer's standards are approved, these machines are completely cleaned and re-vamped. Reconditioned units provide a great value since you will get a manufacturer-approved Litter Robot, at a lower price. The result is a litter box that works as well as a new one.
Reconditioned units have the same warranties in place as new units, that is the 90-day guarantee as well as the 18-month manufacturer warranty. The availability of these units is not always certain, because there aren't very many Litter Robots that get returned. In case you don't find any available, you need to keep checking on Whisker's website until you find one, they are constantly updating the website with the new available units.
Check for a reconditioned Litter Robot here and pay less for it. The price of a reconditioned Litter-Robot 3 Connect is $449 and the reconditioned Litter-Robot 4 costs $599. By getting a reconditioned Litter Robot you are contributing to reducing the industrial waste on this planet.
Keep in mind that by purchasing a reconditioned Litter Robot you are buying a used product. Even though the Manufacturer makes every effort to deeply clean the unit before shipping, there may still be some small cosmetic defects or evidence of prior use. If you don't like the idea of possible small cosmetic defects and if you want a brand new unit there is no other option than using a payment plan if you can't afford to pay the full price at once.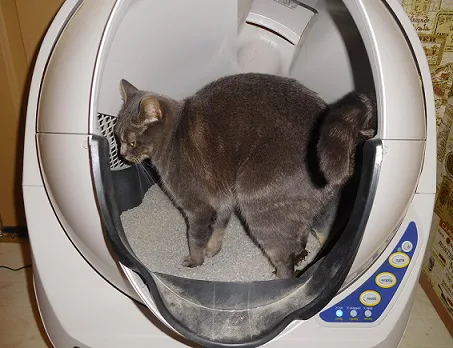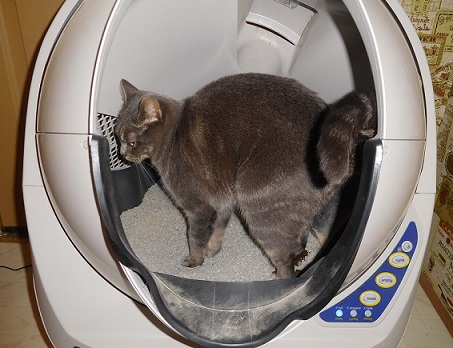 I own one of these machines and believe me, there is a major breaking point in my life regarding the scooping task. I don't think about the litter box anymore. I only think about it on Sundays when I take the trash out, that's it.
Now you know you can get a Litter Robot using a Payment Plan, and on top of that, get $25 OFF when buying the Litter-Robot 3 Connect, or $50 OFF when getting the Litter-Robot 4 for a first-time purchase. I am sure you can enjoy your new scooping-free life by getting this amazing invention for cat owners. Good luck!