If your cat gets pregnant and soon several cute kittens will appear in your house, you need to know how to take care of a pregnant cat and be ready for kittens. Pregnancy in cats is an important event and all pregnant cats require special treatment, extra comfort and, of course, attention from their owners. So if you want your cat goes through a healthy, full-term pregnancy and has a smooth delivery, you need to provide a mom-to-be with the necessary care and love.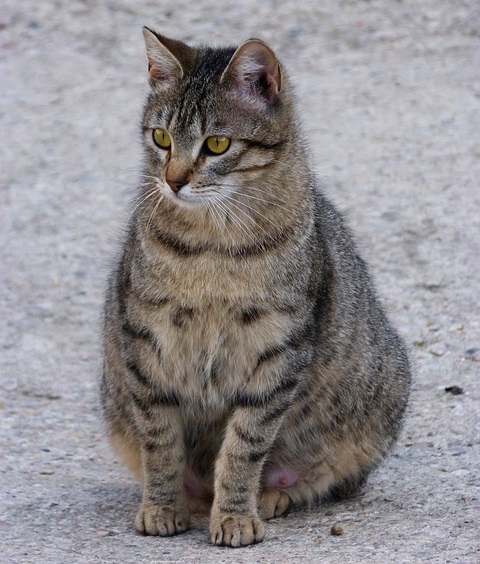 Signs Of Pregnancy In Cats
For most pet owners the pregnancy in their furry friends turns out to be a surprise in a pretty advanced state of pregnancy. Why does it happen? Perhaps you think that only a specialist can determine whether your cat is pregnant or not. But that's not exactly true! You can also see some obvious signs of pregnancy if you pay better attention to your favorite. Well, before taking your pregnant queen to the vet who will confirm the pregnancy, you may notice some changes in her behavior and routine that can help you indicate your cat becomes pregnant. Here are 6 top signs of pregnancy in cats:
Cessation of the heat cycle. This is the first sign of pregnancy when your cat isn't going to heat as she normally would. It`s impossible to ignore

cats' heat cycles

because they are commonly followed by caterwauling, rolling on the floor, rubbing their heads against your legs or constant licking their genitals. Well, if you notice your four-legged queen has had numerous heat cycles within a short period of time and then has suddenly stopped, you need to consider the possibility of pregnancy in your cat.
Enlarged nipples. After the first three weeks of conception, your cat's nipples will swell and get a darker red or pink color. Be attentive to your furry friend because changes to the nipples are the first and main physical change occurring in the mom-to-be.
Increased or decreased appetite. Of course, a pregnant cat can eat more as several little ones growing in her belly and that's okay. But some cats can eat less the first few weeks of getting pregnant, but you shouldn't worry because that's okay, too.
Bouts of morning sickness. We all know that women can suffer from morning sickness when they are pregnant, so we have a similar situation with cats. A future cat mother may suffer short bouts of vomiting in the morning and you shouldn't panic because it is normal. But in the case, when the vomiting gets severe and lasts for long, it would be better to consult with the vet immediately.
Weight gain. When your cat starts eating more, of course, she starts gaining weight. After 5-6 weeks of conception, you may notice that your cat's stomach is enlarged and it will continue to swell until time for birthing.
Uncommon behavior. Behavioral changes also indicate that your cat is with kittens. During this period she may be more affectionate and eager to spend more time around you than before. The pregnant queens usually eat and sleep more, but play less. Such cats may also have mood swings. Be ready for that!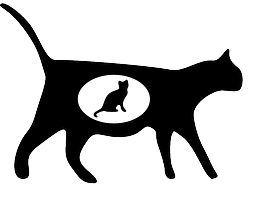 Caring For A Pregnant Cat
If you're sure that your cat gets pregnant and your vet has confirmed this fact, that's great! Just provide the mom-to-be with extra care and cater to her every need. Below you`ll find the most important tips on taking care of a pregnant cat.
Visit your vet regularly. Since you notice the signs of pregnancy in your cat, you need to consult your vet on the regular basis. During the first visit, the specialist will check the general state of the future mom, give her an ultrasound to tell you how long she is pregnant, how many kittens she's going to have and when her big day is. The vet can also prescribe some medications and give you a few caring tips depending on your cat's needs. And most importantly, the vet will schedule the regular appointments to observe the pregnancy of your furry queen. Never miss these appointments and don't ignore your vet's recommendations.
Provide proper nutrition. When your cat is with kittens, she needs to get an increased amount of nutrients and vitamins to keep a healthy pregnancy. That's why you should provide her only the special high-quality cat food designed for pregnant cats. Her diet should be necessarily rich in proteins and calcium because these elements are essentials to both the kittens and the cat's ability to lactate. Don't forget, you should feed your cat with such food during her entire pregnancy and, of course, after delivery.
Monitor your cat's health. In most cases, a healthy cat has no problems introduced by pregnancy. But still, you should be attentive to her general health. Make sure that your future mom gets worming and flea treatment safe for pregnancy and common vaccinations are up to date.
Prepare for birth. "Is my cat in labor?" is the scariest question for most cat owners! But WHY?! Perhaps because you don't know how to realize that your cat is in labor and if you know the pregnant cat labor signs, you'll have time to be ready for this great moment in advance! Before a few weeks of the due date, you can prepare the nesting corner for your pregnant queen to provide her a comfortable and safe place for the birthing process. Generally, giving birth to a cat is a natural process and she doesn't need help, but you can be near her, just in case. If you see that something go wrong or her labor lasts too long, you have to call the vet immediately.  
So if you have a pregnant cat at home, you're happy because soon you'll become the lucky owner of cute kittens. As you've already realized, to take care of a pregnant queen isn't so difficult. Your attention and love are the best treatment for the future cat mother!
Written by Linda Mathews https://catspurfection.com/