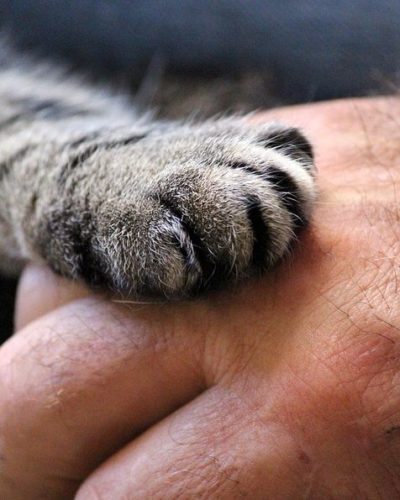 This is a question I have asked myself and I am sure you have as well. Could our beloved kitty or any animal spread the Coronavirus C0VID-19? You probably know a lot about the virus right now. It's a new strain of the Coronavirus that started in Wuhan, China, and has spread around the world at a very crazy pace, shutting down whole economies as it goes.
Like any issue of world concern, there's been a lot of news and questions flying about the virus and how it can be transmitted or how it can't. There have been good circulars about how to prevent it and some ridiculously made-up news too – no, you don't need to finish half a bottle of vodka to 'kill' the virus when it's inside the body. So, we have to double-check any info or stat on this new Coronavirus.
Among all the questions people have, a very common and worrisome one is if the COVID-19 virus can pass from pets to their owners? – Scary right? At ease soldier, let's all calm down. Now before you start thinking of putting down your cat, or giving it a chlorine bath, let's help you figure out if your tabby is a health risk and how to keep yourself safe during these pandemic times.
Cats and the COVID-19 Threat
Certain Coronaviruses are passed on from infected animals to humans. This is quite rare though, and is usually restricted to one animal source. Such viruses include the Severe Acute Respiratory Syndrome (SARS) and the Middle East Respiratory Syndrome (MERS).
The 2019 coronavirus originated from animal-to-human infection, so yeah, it's possible it can be gotten from an animal source. The issue is that there's not enough evidence to ascertain the exact animal source or how it can be transmitted to humans. Scientists do speculate that the Horseshoe Bat is a likely suspect as it carries a form of the virus.
We know as of fact, that the predominant mode of transmission is human-to-human, but are we also at risk when we are exposed to our pet cats? The WHO and the CDC say that there is no evidence pointing to the fact that pets can infect their owners or people around them with the COVID-19 virus or be infected with it the way humans are.
So you don't need to take any drastic measures that may tamper with the welfare of your cat regardless of whether it's an indoor or outdoor or outdoor cat.
What about the infected dog in China, you say?
Yes, there was a case of a Pomeranian dog that tested 'weak positive' to the virus COV-2, but it was exposed to infection from its owners. It testing 'weak positive' doesn't mean that it is sufficiently infected to transmit the virus to humans; it also means that it may not show the clinical signs of infection. The dog is still being studied, and more info will be shared hopefully. You're likely not in danger with your cat as there's no evidence they can transmit the dreaded COVID-19 virus. They can get it from you though.
However, animals in general carry some nasty germs, and the virus can live for some time on them – furs, claws, and so on. So we all should take certain precautions and keep proper hygiene when we're with our cats.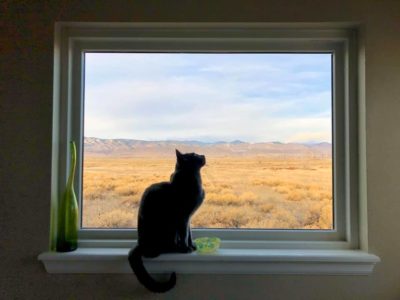 How to protect you and your kitty
1. Wash your hands: That's the COVID-19 motto. Before and after petting your cat, make sure you wash your hands with soap under running potable water for at least 20 seconds. Also, avoid touching your eyes, nose, and mouth too.
2. Bathe your cats: Regular cleaning will wash off the virus hanging around your cat, especially if they've been outside. Pay attention to the claws/paws of your cat and clean it with alcohol wipes every now and then.
3. Be careful with their waste: When disposing of your cat's litter, make sure it is done correctly. Avoid the waste of strays and any litter found in the park or some other public place. Keep your cat away from it too.
4. Kissing: Try to avoid kissing your cats or nuzzling its face. Don't let it lick your face, don't lick it either or share food too.
5. Keep your cat indoors: Avoid going out with your pet a lot. If possible, stock up on drugs and other supplies, so you don't have to go out much. Don't let your pet wander about on its own either or play with strays.
6. Do not put face masks on your pets for any reason. It doesn't protect them and may cause breathing problems.
7. Treat your cat's food with special care.
In short, we just have to be very careful. Keep your sanitizers handy, disinfect all surfaces that your cat will come in contact with, and don't panic. There are already clinical trials of drugs that might be the cure, so there's hope. Meanwhile, let's wash our hands, not touch our faces, keep a meter's distance, and stay safe.